MGB Designs develops websites of all sizes.
Based on your business needs, we can develop the exact website you desire.
Here are a few examples of our development projects:



° 5, 10, 20+ Page - Website Solutions

° Content Management Systems -
Manage your own content!

° E-Commerce and Product Driven Website Solutions

° Event and Production Websites

° Blog and Wordpress Websites

° Facebook and Twitter Page Developments

° Handheld Application (App) Pages

° Flash and Interactive Websites



We develop all websites using W3C standards and the most innovative interactive media design available.

All of our website designs are clean, simple and targetted for your brand and internet marketing strategy.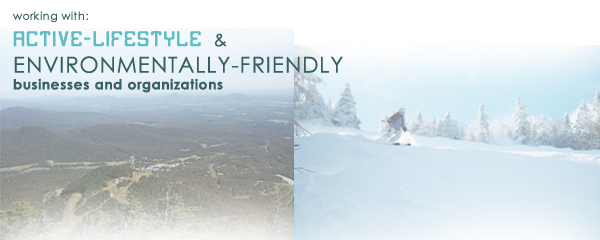 ---
If you are interested in speaking with us about a specific need you have, please do contact us. Our development and programming experience does range and we are confident that we can develop the website you desire.
MGB Designs not only services
Vermont Web Design
clients, but offers our services to businesses and nonprofit organizations worldwide. Most of our clients are located on the East Coast, however we are looking to expand our client base nationwide. MGB Designs is known for our information architecture and marketing capabilities. We offer specific design marketing efforts that you don't just find anywhere. We work with you from start to finish to find the design you need. What that - we guarentee you will be happy with our services.
---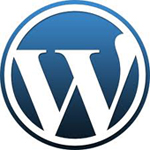 Manage your own website - Website Solution

We are here to make your online experience a positive one, therefore we are offering a simple website package that will let you manage the website on your own independently. This package will allow you to add pages, images and manage an image gallery through your website. If you are unsure on what you may need exactly, contact us and we can help you identify what you need for a successful website, based on your business needs.

The opportunity to manage your own website content and images will save you time and money, when it comes to your business efficiency. We are happy to train you on how to use the CMS, however we are confident you will learn quickly. Our customer service is always available if you have questions or need additional support.

For more information on this website package, complete the Contact Form.


---
Listing of Website Design and Development practices:
XHTML, CSS, PHP, Drupal, Word Press
Content Management Systems (CMS), E-Commerce Packages
MySQL Database Driven Websites... & more.

We are pleased to offer Vermont Website Design and Development services to local businesses and organizations.
Free Service Consultations Available
Please write us here ( Contact Form ) to tell us more about your needs and requirements.
---
Client Testimonials
- Submit a Testimonial


Michael Schirmer - Business Owner - Inspection Technologies
http://www.inspect-tech.net

"After 10 years of operating with a 'so-so' website, I contacted MGB Designs to discuss a face-lift of our web presence. In a business world where many appear to be poor-tempered, lazy, and always seeking the path of least resistance - it was refreshing to work with somebody who was attentive, creative, and willing to please. Meagan visited my place of business on time. She listened, observed, and took volumes of notes about my business and website ideas. Her 'can-do' attributes made me feel very comfortable with giving MGB Designs this project and far sooner than anticipated I was clicking through a prototype ready for edits, minor details and adjustments for publishing. Since my new website went online, I've had numerous comments about it. I would definitely recommend MGB Designs."



Peter Lynch - Program Director - Green Across The Pacific
http://www.gatp.org

"Meagan Brown, MGB Designs - Project Manager, has worked with Green Across the Pacific for nearly five years developing two iterations of our web site. Meagan has an unerring sense of esthetics. Home pages for both versions of our web site have been simple, effective, tasteful, and clearly and beautifully designed. Additionally, Meagan brings a personable approach to her work. She takes a genuine interest in Green Across the Pacific's work and projects, and it shows."



Sally Olson - Artist - Burlington, Vermont
http://www.sallyolson.com

" I have had the pleasure of working with Meagan since 2006. I am a painter and wanted to create a website that would feature my artwork. I had never had a website before and Meagan was able to guide me through the process with ease. I described my vision to her and she was able to translate that into a beautiful and user-friendly website. Meagan really helped to eliminate any fear surrounding the technical aspects of having a website. Meagan provides outstanding logo and business card designs in addition to her web design and development services. She created my business cards which feature my artwork and I am always getting high compliments for them! Meagan's work it truly top-notch and innovative."



George Plumb - Director - Vermonter's for a Sustainable Population (VSP)
http://www.vspop.org

"I have been a client of Meagan's since she was at Champlain College as a student and I was looking for a low cost way to develop a web site for a new non-profit that had very little money. Even then she did a great job designing our web site and getting it up and running. Since then she has continuously upgraded it to the point where I feel it is a very attractive, comprehensive, and easy to use site. Whenever I ask her to make a change it is done within a day or two. She has also made her own suggestions as to how the site can be improved and we have followed all of them. I feel so fortunate to have come across Meagan. She is very easy to work with, highly energetic, and very personable. I personally think she is also a very mature acting young woman. "